Agriculture is one of the old industries. It is also, like other industries, undergoing a technological transformation that is reshaping its operational model. But it still requires the implementation of improved ideas to integrate and advertise the agriculture technology to convince farmers.
This industry was and is still facing many challenges due to environmental changes, economic issues, increased supply pace, labor costs, crop maintenance, etc. So, agriculture requires technological innovation more than ever.
You don't have to be an expert to use technology. Once you start using the technology machinery, you will wonder how this revolutionized the ideas of agriculture farming. It will make your land farms more profitable, efficient, and secure.
We shortlist some technologies which can help the farmers in their farm productivity.
The GIS system is best for your land's Bird view.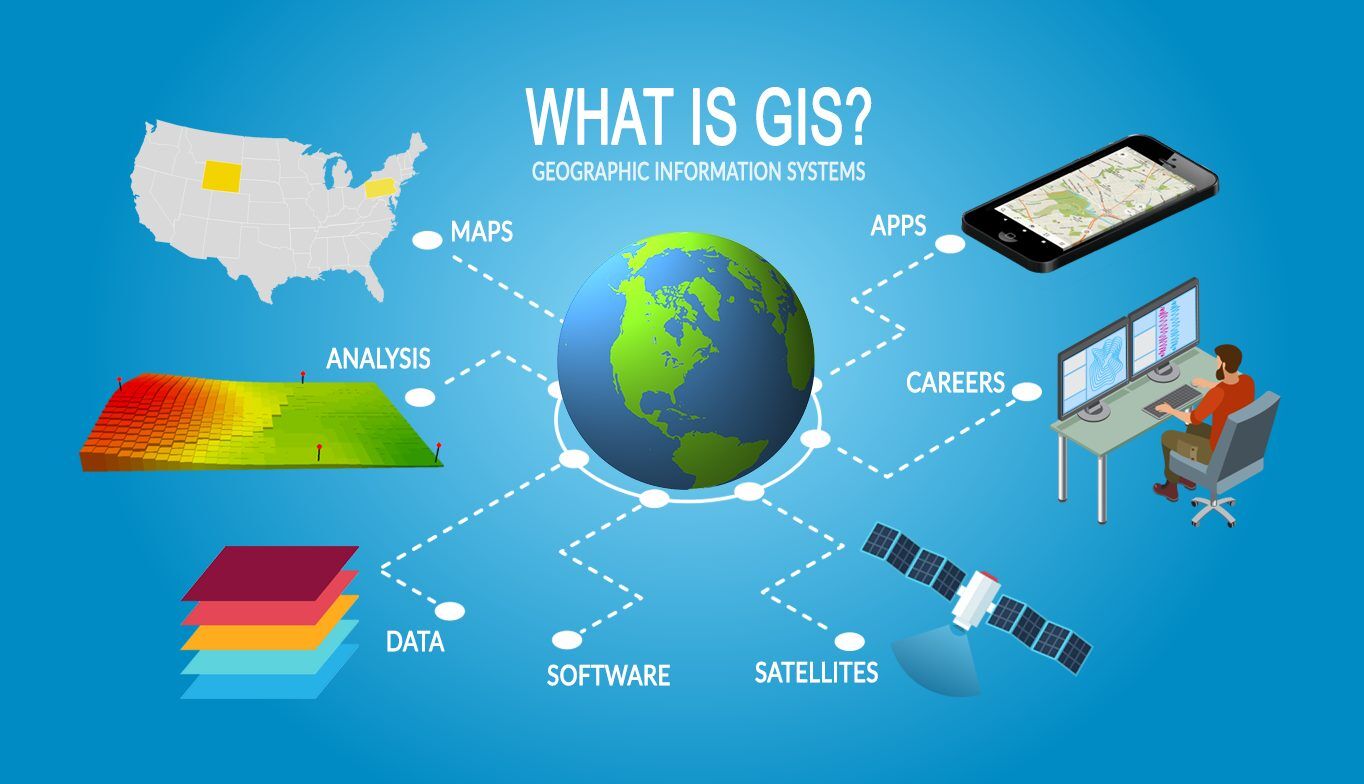 GIS stands for Geographic Information System. It is a tool for analyzing the data. It visualizes the data of fields on the map and performs spatial analyses.
For example, You can examine the soil data and historical farming with GIS. The data helps the farmers determine what crops will be good to plant without losing soil nutrition. Smart machinery and GPS-based technology ideas can optimize fertilizer for agriculture and pesticide applications. The farmers can save money, effort, and time by only treating specific areas of their fields.
The GIS systems help the drones and satellites gather data about soil, temperature, crop yields, and conditions.
Drones can also plant seeds in less accessible areas, which would reduce the need for specialized equipment and human labor.
Agriculture today is more connected to technology than ever.
There has been an increase in the number of farmers using data on important aspects of their operations, such as soil type, crop yield, livestock health, and weather patterns.
This data can be turned into useful information with the help of advanced tools. However, very few people have had access to these advanced digital tools.
Most agriculture in less developed regions is done manually, and the people have little or no advanced technology or equipment ideas.
Vegetables and fruits can be eaten fresh out of the field the day they're harvested.
Fresh fruits and vegetables are now easily accessible thanks to modern transportation methods. It makes it easier for farmers to buy bulk fertilizers and other farming supplies.
They can quickly bring crops, vegetables, and fruits to markets so people can buy fresh. These days, consumers have a strong preference for fresh products.
Modern transportation like trucks has cooling facilities.
These cooling facilities don't decay the edibles like tomatoes, which can save the framer from huge loss. This type of truck transport food to remote areas.
There is still a need for modern ideas of technology implementation in the agriculture transportation system.
Genetically modified plants, such as potatoes, are resistant to diseases and pests, saving farmers time and boosting crop yields.This type of crop is extremely fast-growing and produces high yields. Because these crops will be resistant to disease, the farmers can cut off pesticides and get more profits.
Irrigation in agribusiness
Many agribusinesses are adopting technology to irrigate their crops by technology. These technology irrigating ideas are life-saving for people who want to start their agriculture business but stop due to water problems, e.g., farming in desert areas is very difficult.
For example, farmers in Egypt use water pumps to bring water from the Nile for their crops. The major part of their agriculture is rice, and rice needs water in a large amount.
So, they make it possible by using irrigation techniques that contain modern agriculture technology. They use water sprinkles technology, giving enough water for their crops to grow. Some farmers also add nutrients that help their crops to get better yields.
Green House Technology ideas in agriculture.
Green Houses use LED lights and many other technologies to make a more yielding environment. Greenhouses agriculture is experimenting and integrating new technology ideas, e.g., Using automated control systems.
The most successful greenhouse businesses are rapidly expanding their operations and situating their growing facilities near major urban areas to meet the ever-increasing demand for locally sourced food, regardless of the season.
The farmers can control which crop needs how much water. They can set the limit of water for every crop.
Robots pulling out weeds
EarthSense company makes beagle-size robots. The Chowdhary is the cofounder and technical officer of this robot-making company.
He said that his company's robots would change the whole farming infrastructure, and someday the farmers will release the robots like hounds to banish the animals who are harming the crops.
He added that the robots would sit under the cool shade of plants and pull weeds, diagnose the plant's problems and give reports about crops to their farmers. These reports help the farmers to optimize their agricultural lands.
How do we apply all these technology ideas to agriculture?
No organization will be able to handle this challenge on its own. There is a need for collaboration of different organizations. Before going into the partnership, one must know the agribusiness operations. They also must have ideas to solve existing problems and integrate the technology into the traditional agricultural business.
They should also know about analyzing farming data to decide on the future plantation.
For example, there is a self-driving tractor for the plantation that sends data to the computer about crops. Then computer uses that data for the irrigation system. The computer then makes the best irrigation plans based on the data of weather stations.
Agriculture is currently going through a technological transition that is causing its operational model to be redesigned.
Agriculture must adopt these emerging trends and overcome the challenges in the way of its technology adoption. This will require a huge investment to adopt technology and, leave the old methods behind and embrace new practices ideas of agriculture.
The government could also help by making it cheaper to build broadband networks, especially in rural areas.
Agriculture's future and sustainability are dependent on this digital transformation. Those who adopt this transformation will be the topper of agriculture in the future.