Samsung has been producing powerful tablets for a long time. But every time the question arises: are these really iPad killers? Do iPad killers even exist? Let's figure this out.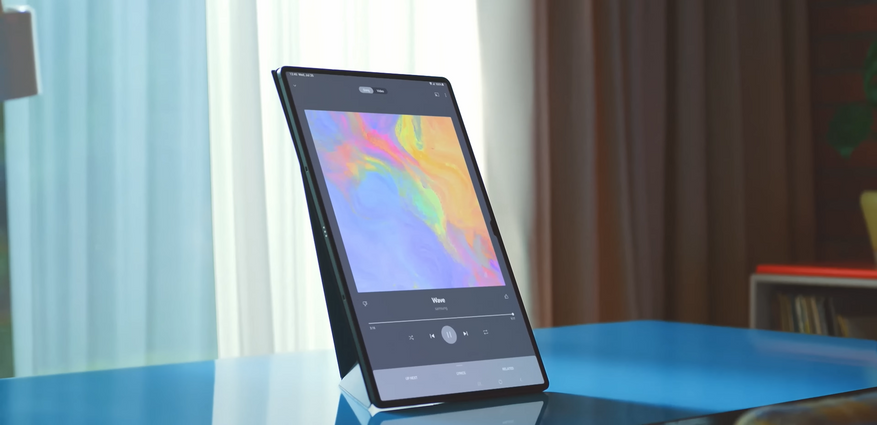 Well, Samsung's latest Android tablet is the Galaxy Tab S9 Ultra, and it's even more unusual than last year. Like the rest of Samsung's recent announcements, this new product looks largely the same as last year's version.
Personal view and comparison of tablets
Overall, we have a giant 14.6-inch tablet that feels like a small TV to me. It's also thin, with a huge battery inside, and it doesn't really bend in half, even though it should due to the layout of the hardware. Inside the tablet is the new Snapdragon 8 Gen. 2 for the Galaxy, and under the hood is a new cooling system with a vapor chamber. For everything the Tab S8 Ultra was good at, Samsung upped the ante with the Tab S9 Ultra. Over the years, we've seen the line of models excel at multitasking, scrolling through pages quickly during normal use. 
Now the device will cope better with games and video editing, and may also work a little longer due to the 11200 mAh battery. That's more than any battery which has ever been in the iPad line. Additionally, the four-channel stereo system now consists of 20% more powerful speakers, which is quite a big jump. But I'm not yet ready to call these speakers the best sounding ones in a tablet. This prerogative still remains with the iPad Pro, but they do sound very loud. There's little distortion, though, and you can turn on Dolby Atmos mode if you want impressive surround sound effects.
And for the first time, the entire tablet is protected from water and dust according to the IP68 standard, that is, it can not just be sprayed with water, but literally completely immersed in water. Everything will be fine underwater. This is madness.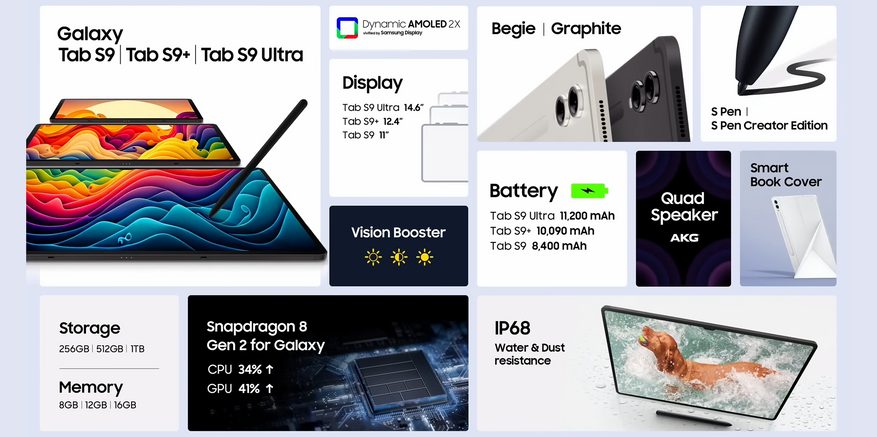 I don't know of any situation in which you could find yourself with a tablet underwater. Maybe you're mindlessly watching Netflix next to the pool or something and then you drop it there. I don't know, but if that happened, everything would be fine.
But apart from this, the box also includes an S Pen. It is IP68 rated and now supports bidirectional charging, but not reverse charging. What I mean by this is that no matter which direction the pen is inserted, when you magnetize it to the back of the tablet, it will work and charge without a hitch. 
What surprised me was the lack of a charging power supply included. For a tablet that packs so much power, it's capable of charging at 45W, which is a must. But the only way to get faster charging is to buy a power supply separately.
You see, all the characteristics now are huge numbers. 14.5 inch screen and 120 Hertz. The battery has a capacity of 11,200 milliamp-hours. Four channel speakers. This is a minimum of 12 gigabytes of RAM. A terabyte of built-in memory and another one for micro SD memory cards.
Using this tablet and holding it in your hands is difficult to describe, but it is unusual in the good sense of the word. I really like consuming content on devices like this. I would like to always watch YouTube videos on a huge screen, download and watch in my free time during flights. 
For this he is great. Honestly, I think that's what most people do with tablets. But of course, for all those advanced features that power tablet users are going to be working with, this thing can do a lot more.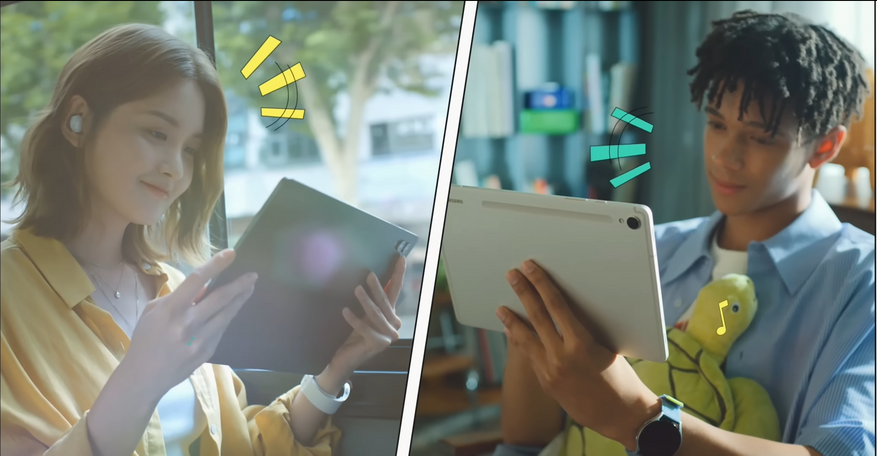 It has all the multitasking capabilities of Samsung and pop-up windows on the 16 by 10 aspect ratio display.
Samsung and Apple are the only ones who take the stylus seriously. I use it to sign documents from time to time. But there are people for whom the entire workflow goes through the stylus, and then we can't forget about Dex. 
Dex mode has proven to be very useful, providing a desktop experience with free windows, and can be connected to an even larger display if desired.
There are also two selfie cameras here, a regular front camera and an ultra wide one, which can automatically aim when shooting videos or during video calls.
Could he become the iPad killer? This is a good question, since the tablet clearly competes with the iPad Pro, and the coolest version of it. Samsung has a bigger screen and better speakers. There is also the possibility of expanding memory. There's no need to talk about the fingerprint scanner, which the iPad Pro doesn't have. But the price is $100 more expensive than the similar iPad Pro.
This reminds me of the conversation about Sony phones. For example, in the world of Android phones, Sony produces incredibly well-equipped high-end gadgets with a ton of features for enthusiasts. Something that competitors cannot counter.
And it's very easy to point out all the obvious advantages of all the tablet's capabilities. But it turns out that the number of people who actually use them is negligible. And this is despite the fact that people who demand additional features are all over YouTube, and when it comes to actually spending from their wallet, most end up just choosing an iPad.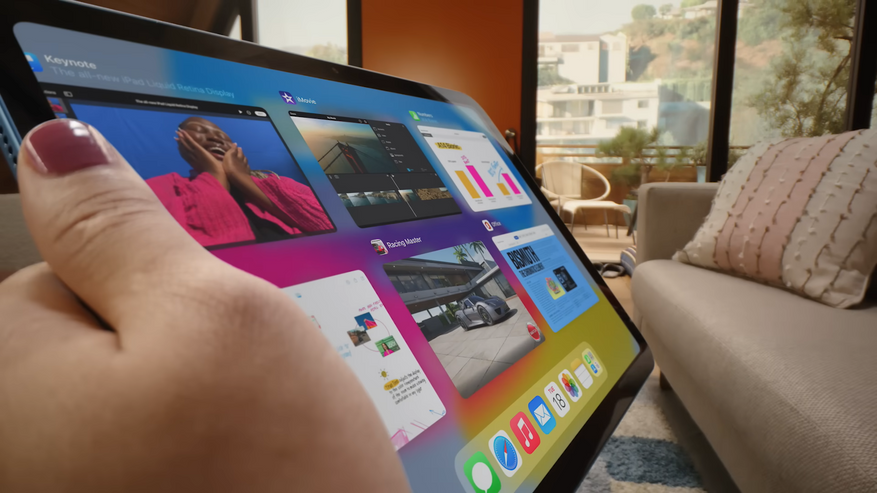 People like larger screens as long as they don't sacrifice other features on the device. Take the MacBook Air for example. This 13-inch MacBook Air has been one of the best-selling laptops for years. 
But people wanted a bigger screen. And the only way to get a bigger screen and still buy an Apple product was to upgrade to the 16-inch MacBook Pro, which was significantly more expensive.
What I mean is that the Pro model of the MacBook had an excess of features. Most people didn't need a computer like that. So much so that Apple has finally decided to introduce a larger, 15-inch MacBook Air this year.
And it turned out that this is exactly what people need. They just want a slightly larger screen with the same characteristics.
Conclusion
So, it's a tablet with a larger screen than the iPad Pro, which makes it so nice to hold and look at. But it's also a very different device than the iPad Pro. It costs $100 more and is an Android tablet. 
It has a completely different set of functions. For many people this is too much of an expense and will continue to buy an iPad. But for those who don't use the Apple ecosystem, this is a really good tablet.